Greetings "My Disney Blog" Readers. Disney Dean is allowing me to do some guest contributions. My website, davelandweb.com, is full of vintage and current photos of Disneyland. I will be posting photos from my site as well as a few stories to go along with them. My first post will be about the Flying Saucers in Tomorrowland. The California Adventure "remodel" is supposed to have a Pixar "Cars" attraction that sounds very much like the former Tomorrowland favorite. The Flying Saucers were the last attraction to open in the "original" Tomorrowland. From August 6, 1961–August 5, 1966 The Flying Saucers floated in a 16,000 sq. ft. arena. Here's an overview of the arena: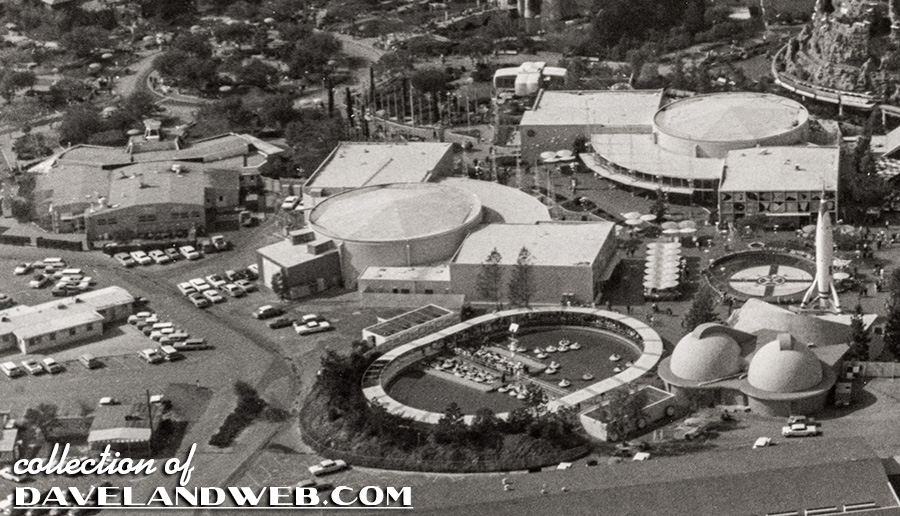 16 saucers flew while the other 16 were being loaded. Air valves pushed the saucer upward so that it was floating above the ground. Guests shifted their body weight to fly across the arena and tilt their saucer. Just like bumper cars, guests could crash into each other with their saucers. The Flying Saucers were very popular and even made the cover of National Geographic. However, they suffered numerous mechanical problems which often were related to the guest's weight; if too heavy, the saucer wouldn't move; if too light, it stayed in one spot, bouncing. The collision of the saucers also made the ride a natural for back injuries. In addition, they sometimes wedged into each other causing the saucers to flip. The Saucers were replaced by the Tomorrowland Stage in 1967 and Space Mountain in 1977. Here are some photos of the Saucers: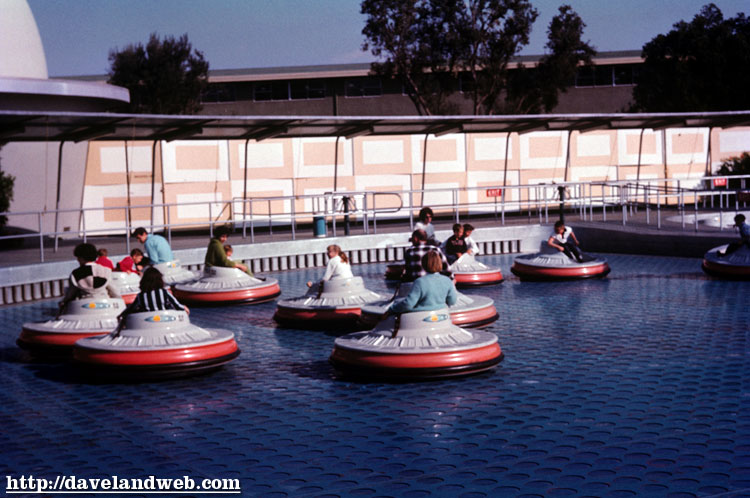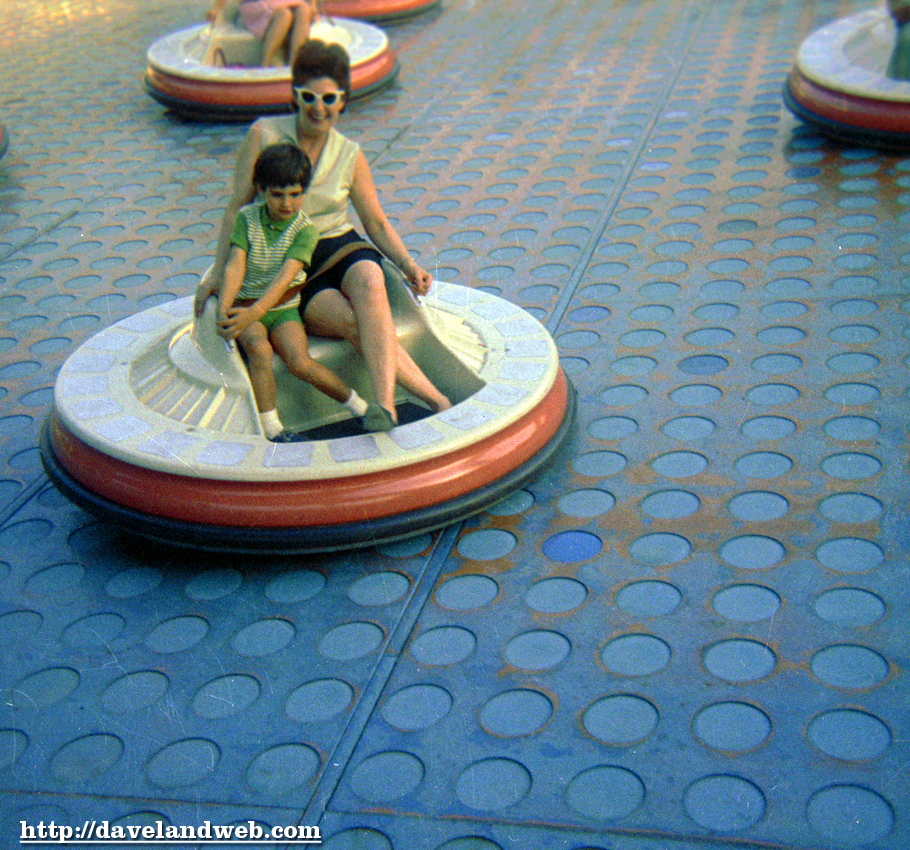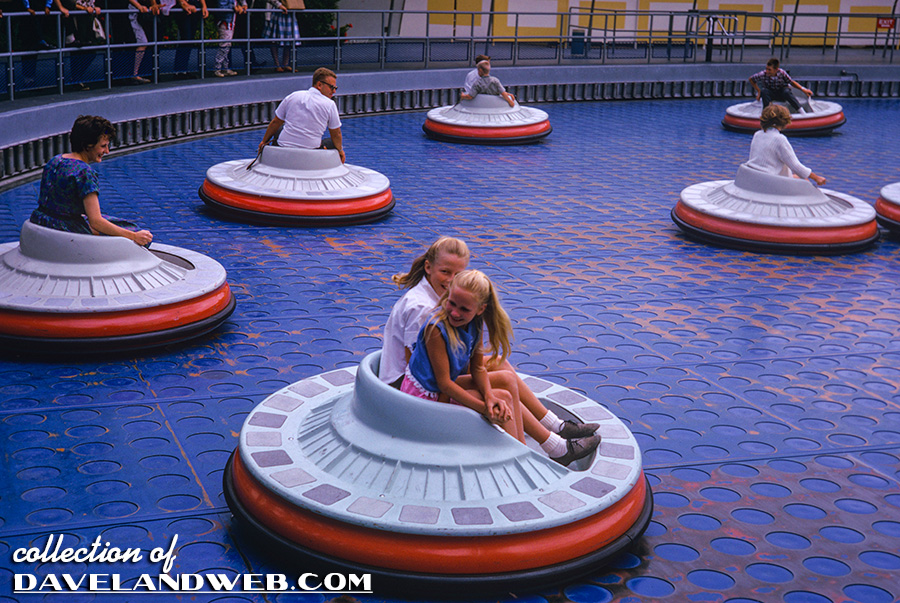 "CoxPilot," a frequent Daveland contributor who used to work at the park remembers the saucers: "When the saucers were built (what a pain for the engineers), they had to test them for weeks on end. They never seemed to get the balance right. So, like Disney always did, they asked as many employees as possible to come and ride them while they did the adjustments. I was one of the first people to get on one. Each little circle in the deck is a pressure sensitive cylinder. Below the flying deck is a large air filled chamber, with huge fans keeping the pressure up. As the saucer rides over them, a negative pressure is created, and the cylinder drops down to let in the air, which makes the saucer float. In order to get the thing going, the ride operators would have to give the individual saucers a kick at one side to tilt them, and that
would start the process of flying. You can imagine how all the little circles had to be adjusted individually. After your time was up, the big swing arm would come around and slam everyone up to the side, while the other arm was letting go. My butt was sore for days!"

You can view more Flying Saucer photos on my regular website. Feel free to let me know any requests you have for articles about Vintage Disneyland!